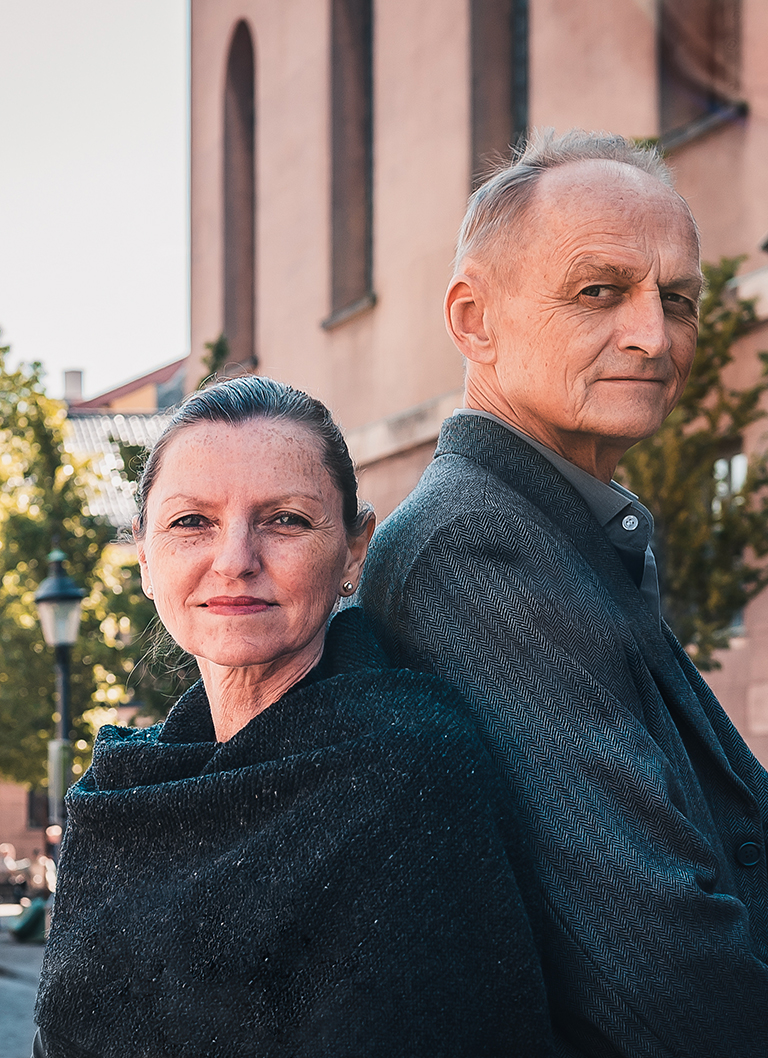 What is the single most important thing in your job, your family, your life?
It is most probably relationships. Relationships with your colleagues, relationships with your parents, your children, your partner, your friends. And not least that all-important relationship with yourself.
Human relations trump all other circumstances at any work place and are absolutely crucial for the well-being of employees and the success of the department and the company.
We can assist your company and individual staff in optimising these relations and make a team fulfil its potential for the benefit of all parties.
Get in touch for an informal talk or book an entertaining lecture guaranteed to give the audience a lot to chew on.
We use the oldest tool in the world to analyse human relations in all their shapes and forms. After 3,000 years this method is still going strong and time and time again it outperforms the more modern analytical tools. Psychological and psychometric assessments, group dynamics, financial and economic considerations and much, much more. They all build on the same basic principles so why not go straight to the source?
Everything in existence is subject to the same everlasting principles about rhythms, cycles and connections. Ever since the dawn of history, man have studied the movements of the celestial bodies and arranged life accordingly. Not even the most modern and civilised society can disregard the movements of the Sun and the Moon, at least not without huge consequences. The other celestial bodies play their individual parts, even if it is not as openly evident. Studying the many celestial elements using the right tools and the right knowledge, a unique view of contexts, dynamics and time perspective is revealed. The interpretation of this view is the most basic definition of astrology.
The time perspective is what most decidedly demonstrates the power of astrology and sets it apart from any other method. No other tool or method has anything remotely similar at its disposal to "look into the future" when dealing with humans and their internal relations. Even the weather can be forecasted by astrology and meteorology does have a lot of similarities to astrology. Like meteorologists, astrologers gather a huge amount of data and then set out to analyse this data to produce a prognosis. This analysing is a very demanding process requiring great skill and lots of experience and that is why it is so important to consult a professional astrologer with documented qualifications. It is a far cry from the newspaper horoscopes which are a sort of entertainment even if the best of them certainly do carry some significance. The popular, and cheap, computer generated analyses cannot keep up either. What is required for a professional consultation is a living human being in the form of an experienced astrologer. Don't forget that there are about 7.6 billion different horoscopes out there – and that's for human beings only!
Concepts like introvert/extrovert or masculine/feminine cannot stand alone. They do form part of the interpretation of a birth chart, however, the chart reveals so much more. In fact, there is so much information available in a horoscope that it is imperative to limit a consultation to a few focus areas relevant to the client at that specific point in time. A proper consultation takes the form of a dialogue between the client and the astrologer attempting to uncover and describe what is going on in the client's life and how the future might look like. A serious astrologer does not play games as in "guessing" anything about a client during a consultation. That is for entertainment only.
Big data is rapidly turning into astrology's best friend enabling astrologers to analyse large chunks of data previously unheard of. With the complexity of a birth chart in mind, this is a crucial new development enabling astrologers to put forward evidence of many astrological claims so frequently slighted by the scientific community. Examples are plentiful with one recent study showing a clear correlation between the charts of two people involved romantically with each other and the times when they met and/or split up.
For more information on the latest development in astrological research see for example https://canaveralresearchcenter.com/ and http://astrologynewsservice.com/
On the 24th May, 2019 Green-Jakobsen had arranged for Bisbo Advisory to facilitate a 1-day team analysis workshop for our staff in Copenhagen. The objective of the workshop was to discuss our team's strengths and weaknesses. Prior to the workshop Henrik and Tinna had asked for our personal details and they were therefore well prepared before kick-off. Let it be said straight away – we had a wonderful day full of laughter, reflections and relevance. The analysis carried out was thought provoking and in many areas both accurate and educational. They are both very knowledgeable, educated but most importantly possess the ability to engage people in lively and reflective discussions. In the aftermath of the workshop, our extended discussions at the office prove that the day provided great value and I can therefore only give Henrik and Tinna my best recommendations.     
Erik Green,
Partner & Managing Director,
June 2019
Clients